Sharon Kelly
Regional Manager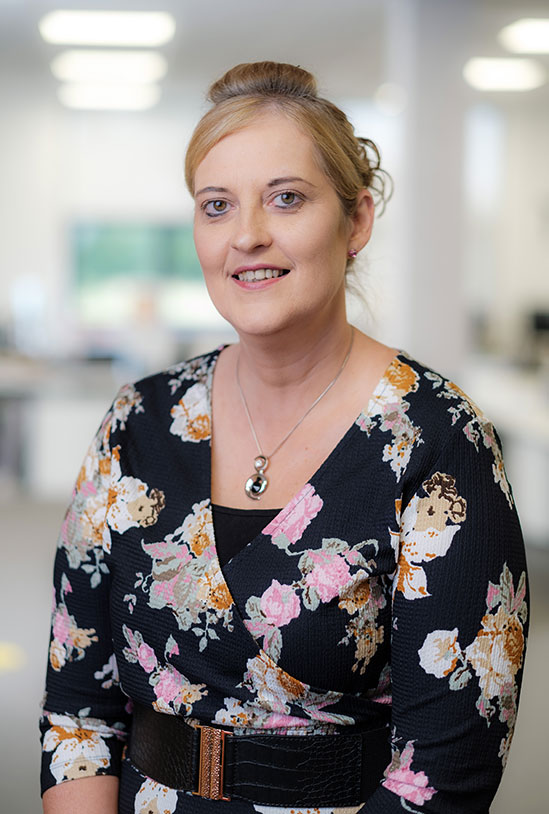 Sharon is originally from Wexford but trained at London's St Bartholomew's Hospital, having done a pre-nursing course after school. She went on to work in the Coronary Care Unit and Medical Ward of the Royal London Hospital, before returning to Ireland and working for 7 years at the Wexford General Hospital's A & E department.
Working largely with paediatric patients, Sharon moved into the position of Clinical Nurse Manager (CNM2) – then in 2000 she began a H. Diploma In Practice Nursing at Trinity College.
Knowing her heart lay in nursing out in the community, Sharon worked as a GP Practice Nurse for 7 years – before moving to a community care provider as a Nurse Manager. Here she supported children with disabilities and managed a team of 120 nurses and 280 clients.

It was so hectic – I was basically running the place on my own and working 24-7. I loved the community side of it – but I longed for a more personal nursing experience.
That's when a friend of mine showed me an ad for Advanced Community Care – setting up Care Plans and support packages for children with disabilities. It has been a totally different experience: it's about real one-to-one nursing. We work in a highly-supportive environment and have a managed workload. I get to spend time with the families and the nurses – to really understand each situation and develop relationships of trust. There's a continuity of care that is so refreshing – and so rewarding. At the end of the day it's all about providing quality.
Sharon's passion for making a difference spills over into her personal life too. She works with the Irish Heart Foundation and is a qualified part-time Instructor for local GAA clubs. She takes part in many charity runs, including the Run for Autism, the Irish Heart Foundation 5km run, the Hope and Dream 10 Km run and the Pieta House Mini-Marathon. Sharon is also a member of her local Gospel Choir.