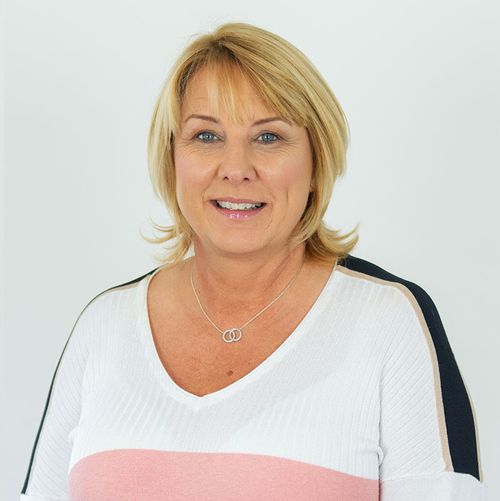 Our Purpose
To enhance the quality of peoples lives.
Background
Resilience is a fully Irish owned health and social care provider and was founded in 2011. It is headquartered in Ennis, Co Clare.
Resilience provides services across most of Ireland under two divisions:
-  Advanced Community Care -providing home and community
nursing services
-  Social Care – residential, shared care, outreach and day services
to people with disabilities.

'Hello and welcome to our website. We hope it gives you an understanding of our organisation and the services we provide. It's my privilege to lead the Resilience team and take responsibility for the services we deliver to individuals and families across the country. Our mission is to enhance the quality of peoples lives and we strive to keep this at the core of how we deliver services.'
Laura Keane; CEO, Resilience.
Led by our CEO, Laura Keane
Originally qualified as an Occupational Therapist, Laura has been a Senior Manager and Director of Services in the area of Health and Social Care for over 20 years. Laura is responsible for the management and strategic development of all services within Resilience.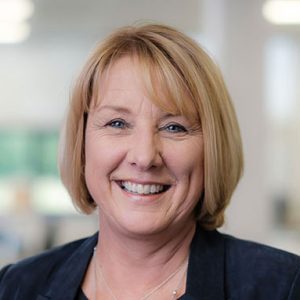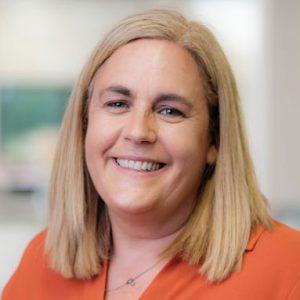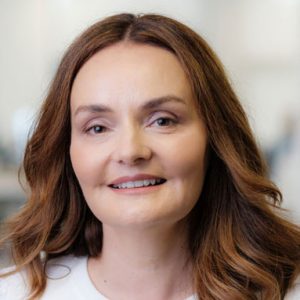 Advanced Community Care
Director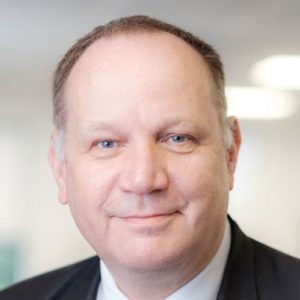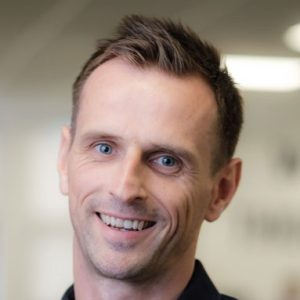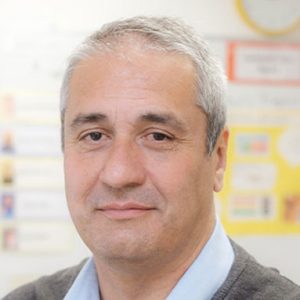 National Community
Development Manager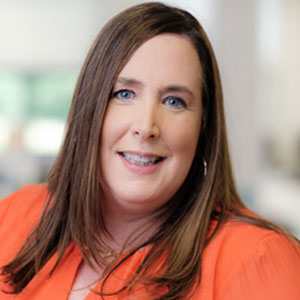 Head of
Talent Acquisition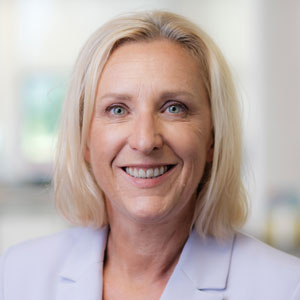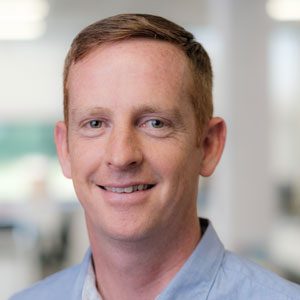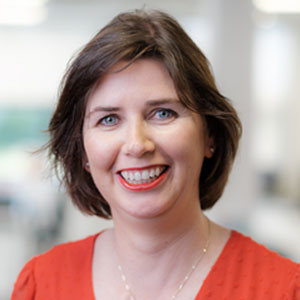 Quality, safety and reliability are Resilience's foremost priorities. Key elements of our robust governance arrangements to achieve these include:
Committed Leadership
Resilience is an Irish owned Independent health and social care provider. The Board of Directors ensures that Resilience are managed effectively.
The Managing Director of Resilience, Laura Keane, reports directly to the Board of Directors. She is both a clinician and a highly qualified and experienced health services manager, and she has promoted a culture of person-centred, high quality, person centred service delivery, underpinned by robust clinical governance. She is supported by an experienced senior management team, as outlined in our management team structure.
Quality Assurance
Resilience uses the National Standards for Safer Better Healthcare 2012 to guide our delivery of high quality and safe homecare.
Resilience is a registered provider with the Health Information and Quality Authority (HIQA). We have registered services that have been inspected and deemed compliant with the regulations/standards for residential services for children and adults with disabilities. Whilst these regulations do not apply to home-based services, it demonstrates that we are an approved provider of services for children and adults with high support needs and operate in compliance with the relevant regulations and standards. Many of these are equally applicable to the provision of home care to people with complex medical conditions.
Resilience have achieved a 'Committed to Excellence' Award from the European Foundation for Quality Management (EFQM). The EFQM Excellence Model provides a holistic tool for assessing how effective organisations are in developing and delivering a stakeholder focused strategy and recognises those companies that achieve and sustain superior levels of performance in relation to meeting the expectations of their stakeholders.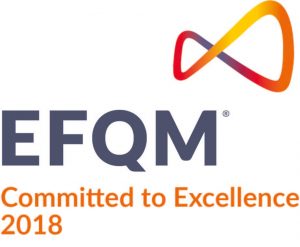 "Resilience is a values-driven organisation, underpinned by strong "Family Principles" that shape how we behave, lead and develop our people, interact and work with all our stakeholders and take greater responsibility for the impact we have on the world around us."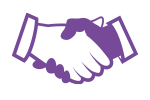 1. Trust & respect & openness & honesty are our foundations
Because we have respect for each other's positions, experiences and views we trust them. Its personal but we don't take it personally. Because we are open & we are honest we never avoid difficult conversations.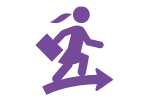 2. Simplification for Clear Tracks
We Simplify the complicated. This is difficult but essential to having and giving Clear Tracks. We all have our personal "High 5" which gives us clarity. Without clarity our most valuable resource, time, gets squandered. We realise the inches are important and clarity helps us go after these inches.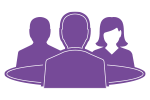 3. Know yourself to know each other
It's hard to know each other if we don't know ourselves. We must know our teammates "as people" first. We play to our strengths. We are aware of our weaknesses. We work on some and accept others. Successful teams have complementary skill sets that allow individuals play to their strengths.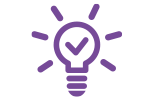 The best teams develop and attract the best talent. We focus on SWAF-Skill, Will, Ambition and Fit. We can develop Skills but the WAF is harder. We want to be the best company in Ireland & the UK at Realising the Potential of its people. This goal is everybody's responsibility. We focus on exposing ourselves to Learnings, that lead to Insights which people can Action (LIA).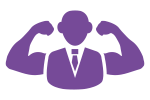 5. Confidence - When on top of your game, change your game
Confidence is the key. We have made huge progress. We have World Class People and World Class Tools. We don't fear change, we embrace it as part of our DNA. We are all responsible for change. Confidence allows us to be brave, be different and love making improvements.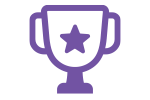 6. Have fun and celebrate success
We acknowledge and celebrate the small wins. We laugh. We pay compliments. We appreciate. We value progress over performance. We have fun every day in different ways. Fun can't be scheduled.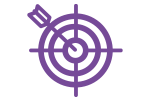 Individual Radical Ownership and Responsibility - we own our position in the team and on the pitch. We know if everybody accepts this responsibility - we win. We don't want to let our teammates down.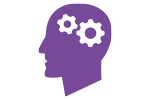 8. Fast evidence based decision making
We move fast. We look for the facts. We want to make the right decisions fast. We favour simple practical solutions. We don't procrastinate. As Nike say "Just Do It".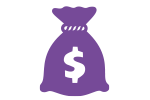 Respect For Money - Like the young and the old we understand the value of money. We watch the pennies. We justify spend and can prove the return on money on both existing and new spend. If we find "Bad Spend" we are willing to change it quickly.
We are clear on our "Why Us". We are curious if our people understand this. We are committed to delivering on it. We want our "Why Us" to be clear to insiders and outsiders including staff, potential staff, customers, users, suppliers, partners, the community, media, regulators, advisers etc...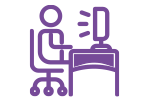 11. The best user experience
We walk in the shoes of our consumers & end users. We understand their wants and needs. We understand the user experience. We are user centric and can always see the world through their eyes. To "be the best" we must know the competition and be Better, Cheaper or Faster (BCF) than them.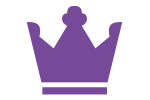 We ensure we spend a lot of time building deep relationships with our customers. They are people not companies. They are all different. They are the Kings and Queens. We make their lives easier and make them look good. We measure our success based on these outcomes. Success is unprompted referrals by them, and they must be willing to bring us with them when they move.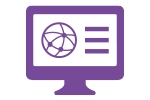 13. Love tech, don't fear tech
We Love our Company's technology like we love our own technology. It is simple - we use technology to be Better, Cheaper or Faster (BCF) than our competitors. To do this we need to know the technology our competitors use. We don't just source the best technology, we are obsessed with training our people on the use of the tech to achieve maximum benefit. We are always Magpie-ing tech improvements.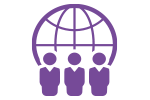 14. Make the world better
We have a responsibility as leaders, employers and people to "Make The World Better". We are in a position of influence and we will not opt out of this duty. It's not someone else's problem. We can educate, inform, and change behaviours. We will look at our societal and environmental impact and work hard to maximise the positives and minimise the negatives.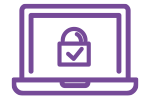 15. Keep everybody and everything safe & secure
We must keep our people safe. In a changing world we must be conscious of the risks and minimise them. From physical buildings to data, IP and cash we need to evolve our systems, processes and controls to guard against the evolving risks. We need to learn from others and quickly embrace changes where we can reduce risks.
Resilience has embedded the principles of the Health, Safety & Welfare at Work Act 1997 through our policy statement and a suite of procedures and processes. The aim of this policy and supporting procedures is to ensure that the health, safety, and welfare of employees, clients, their families, and contractors is maintained at all times. We have procedures in place for the following key components of our robust Health and Safety management system:
• Identification of roles and responsibilities
• Reporting arrangements
• Assessment of hazards and the management of risk
• Welfare of the staff
• Monitoring arrangements
• Audit and inspection
• Training and inductions
• Procedures to maintain safety
• Document control.
Resilience has an incident reporting system that ensures incidents are reported in timely manner and necessary corrective actions are put in place, debriefs occur and corrective actions are reviewed to evaluate effectiveness.
We have developed a robust clinical governance framework, which is integrated with our risk register and risk management framework.
Key elements include:
• Identification of roles and responsibilities
• Reporting arrangements
• Assessment of hazards and the management of risk
• Welfare of the staff
• Monitoring arrangements
• Audit and inspection
• Training and inductions
• Procedures to maintain safety
• Document control.
Resilience has an incident reporting system that ensures incidents are reported in timely manner and necessary corrective actions are put in place, debriefs occur and corrective actions are reviewed to evaluate effectiveness.
Resilience 'Child Protection and Welfare, Policy and Procedure' is fully in line with the standards outlined in 'Children First: National Guidelines for the Protection and Welfare of Children', both in processes, the appointment of a Designated Liaison Person and application in our services. All documentation and guidance that is used within Resilience for safeguarding children has been created based around the core principles of 'Children First'
Resilience's 'Safeguarding Vulnerable Persons, Policy and Procedure'' is in line with the Health Service Executive's 'Safeguarding Vulnerable Persons at Risk of Abuse'. There is an appointed Designated Officer, we report incidents / allegations as they arise and follow the prescribed process of screening, determining if there are grounds for concern, linking with regional HSE Safeguarding Teams, developing safeguarding plans and conducting any investigations as necessary. All staff investigations are carried out in line with Trust in Care.
Resilience is proactive in developing structures, systems and processes to reduce the risk of persons we support being placed in abusive situations. These include:
• Values based services based on empowerment, respect, person centeredness, caring and integrity which are embraced at all levels of the organisation.
• Continuously nurturing a culture of reporting and disclosure.
• Policies and procedures – in particular policies which guide good practice on provision of personal or intimate care.
• Robust recruitment and selection processes; in particular compliance with regulations for Garda vetting.
All
Carlow
Cavan
Clare
Cork
Donegal
Dublin
Dublin North
Dublin South
Galway
Ireland
Kerry
Kildare
Kilkenny
Laois
Leinster
Leitrim
Limerick
Mayo
Meath
Mid West & South Region
Monaghan
Munster
National Post
Navan
Roscommon
Sligo
South
South East
Tipperary
Waterford
Westmeath
Wexford
Wicklow