Katrien Cleymans
Nurse Manager,  West/Mid-West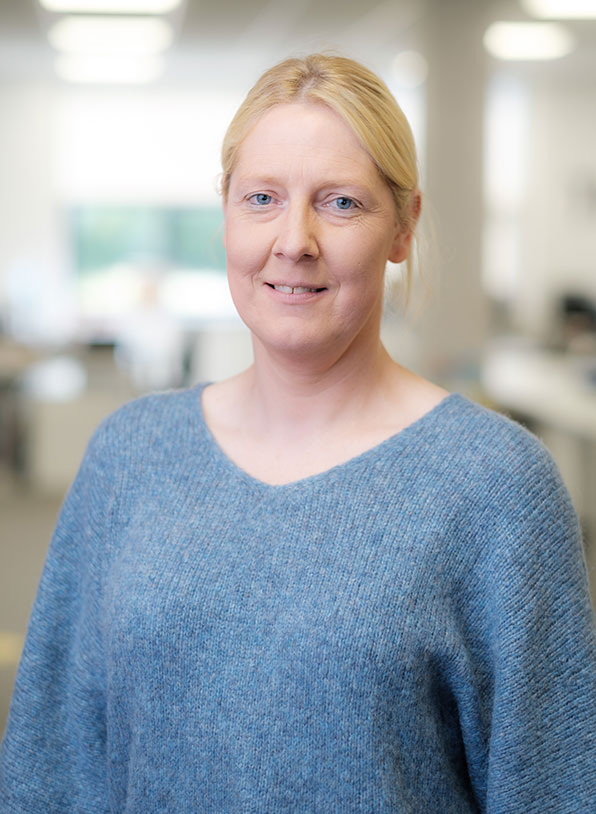 Qualifying in 2000, with a Post-Graduate Degree in Public Health Nursing from the Karel de Grote Hogeschool, Antwerpen, Katrien is a Registered General Nurse with over 18 years' experience. During this time she has worked as a Nurse and Nurse Manager within the community, at nursing homes and in hospitals – building up invaluable experience and expertise in each different setting.  
Katrien's first position was at the UZA University Hospital Antwerpen, where she worked in Heart Surgery and on the Haemotology Ward, caring for critically-ill, cardiovascular patients - including those recovering from bypass, pacemaker and angioplasty heart surgery. In later years, she ventured into nursing within a nursing home environment – assuming the positions of Care Assistant and Staff Nurse at Holy Family Nursing Home, Killimor.  She then went on to become Deputy Person in Charge of the facility, managing the clinical day-to-day running of the 35-bed facility and responsible for risk management, medication management and care planning.
Katrien joined Resilience as a Paediatric Homecare Nurse and Key Worker, before moving on to become a Team Leader with us. During this time she has worked across homecare cases, providing exceptional clinical and comprehensive nursing care to children with Complex Medical Care needs.
Katrien has been working with Resilience Care in paediatric homecare for the past two years. She has been our Team Lead in the West/Mid-West since January 2018, before becoming Nurse Manager for the region. Katrien is experienced in the professional and clinical leadership of personalised care to children with Complex needs – including overseeing, supporting and supervising staff teams with sound problem-solving skills. 

I supported my own child with Complex Care needs for many years, which gave me unique insight into paediatric homecare – from both the patient's and  the family's point of view. My career focus is to use my professional and clinical leadership to deliver personalised care to children with Complex Care needs.
Beyond her commitment to her career, Katrien has a passion for horses - currently owning four and participating in show-jumping.