Cora O' Leary
Clinical Practice Specialist/Nurse Tutor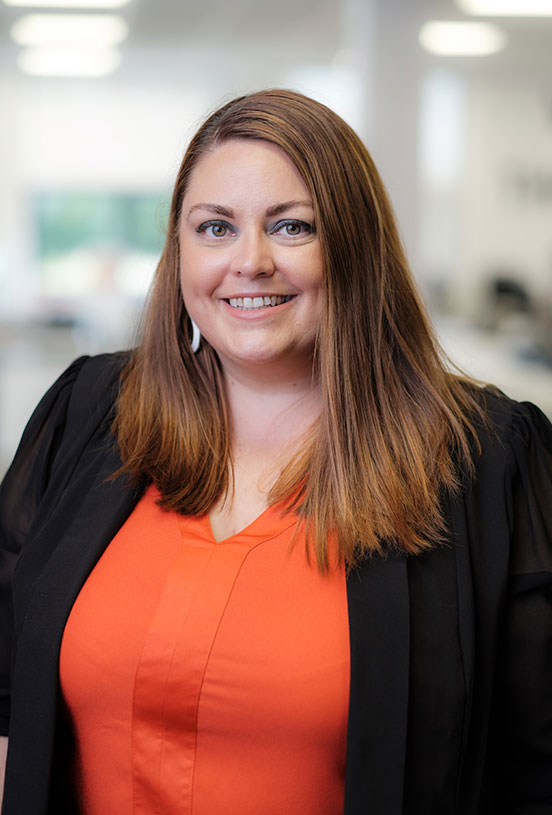 Cora trained as a Paediatric Nurse in Brighton, qualifying in 2003 – going on to work at Guy's and St Thomas' Hospital in London, then returning to Dublin to nurse in the Cardiology, Emergency and Cardio ICU at Crumlin Hospital. After spending a year at Cork University Hospital, in the Neo-Natal ICU, Cora moved to Australia for two years – working with the Flying Doctors in Queensland. After this very rewarding adventure, she returned to Ireland and worked as a nurse on call for three years.
Cora has been with Resilience since 2014, joining as a Team Leader and moving in to the position of Nurse Manager before assuming her current role. Cora heads up all training within the company, and works with the universities, as well as the Nursing and Midwifery Board of Ireland, to get training days approved.
Cora has a Masters in Nursing, completing her thesis on 'Caring for Children Who are Technologically-Dependant in the Homecare Setting.' She is also currently doing post-graduate studies in Clinical Health Science Education. As part of her studies, Cora was required to do 100 hours of lectures, 65% of which have to be at a university. As a result, Cora lectured at Trinity and UCC on the complex care of children – helping to educate on nursing within the community. She also works with the universities to secure placements of student nurses.
Testament to Cora's passion for community work, she has always been involved with mission work. She works with Operation Smile to visit developing countries, to provide free cleft, lip and palate surgeries, and train nurses in ongoing care. Among the countries Cora has visited are India, Cambodia, Ghana, Congo and Peru – while she also works with the Pilgrimage Trust, to take groups of young people over to Lourdes in the South of France, every Easter.