Olivia Sinclair
Director of Advanced Community Care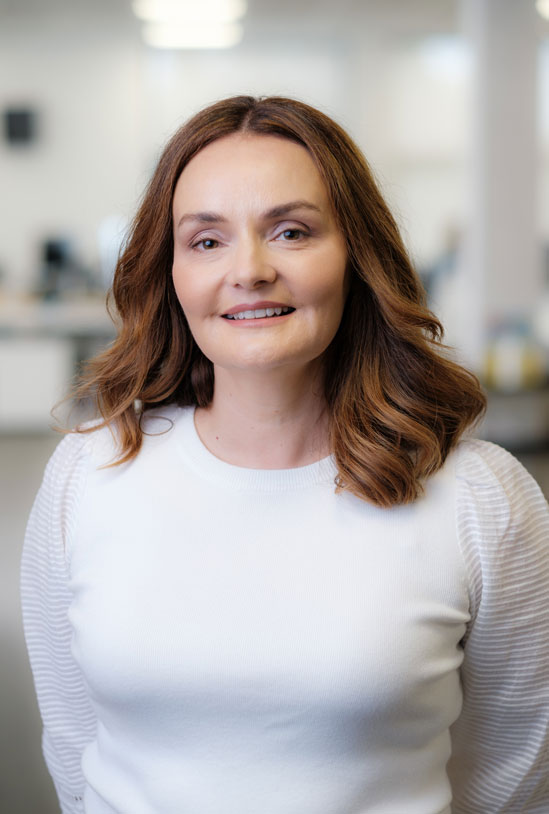 In Olivia, expertise meets experience, together with a true love for her vocation and for the people with whom she works: values that inform everything she does as Head of Advanced Community Care.
Olivia trained as a General Nurse at St Vincent's Hospital in Dublin – and went on to work at the Hospital for several years, with a focus on nursing young adults with Cystic Fibrosis. She then moved to The Royal Hospital Donnybrook and was quickly promoted to Clinical Nurse Manager – while at the same time returning to college to complete two Degrees. In time she was promoted to Director of Nursing at Donnybrook, and was both proud to become part of the Senior Management Team delivering on the Hospital Board's strategic objectives.
Within every role Olivia has taken on, there has been a strong and clear theme: a drive to meets the needs of people with Complex Care needs by working closely with community healthcare organisations. Beginning with Olivia's early experience of people with Cystic Fibrosis, this focus also came to the fore when she worked with adults with Acquired Brain Injury and Spinal Cord Injury. She saw that because services were not available outside of the hospital environment, patients were forced to spend time away from their homes and families, which was a huge struggle for them. Olivia began to recognise the need for patients to receive the care they need, when they need it and in the best place for them: a goal which attracted her to Resilience and saw her joining the company in February 2018 as Head of Advanced Community Care.

Ireland has committed to a policy of providing the majority of healthcare in the Community. For people with complex healthcare needs this will require new ways of working along with better collaboration and partnership across hospitals and community. Our Advanced Community Care Nurses have the knowledge, skills and commitment to support people with complex needs in the community – and I'm proud to be part of this journey and excited for the future.
Olivia is married to Graham and has one son, Conor. When away from work, she finds her happiness in the great outdoors, feeling most at home up a mountain or by the sea.