Jennifer Collins
Nurse Manager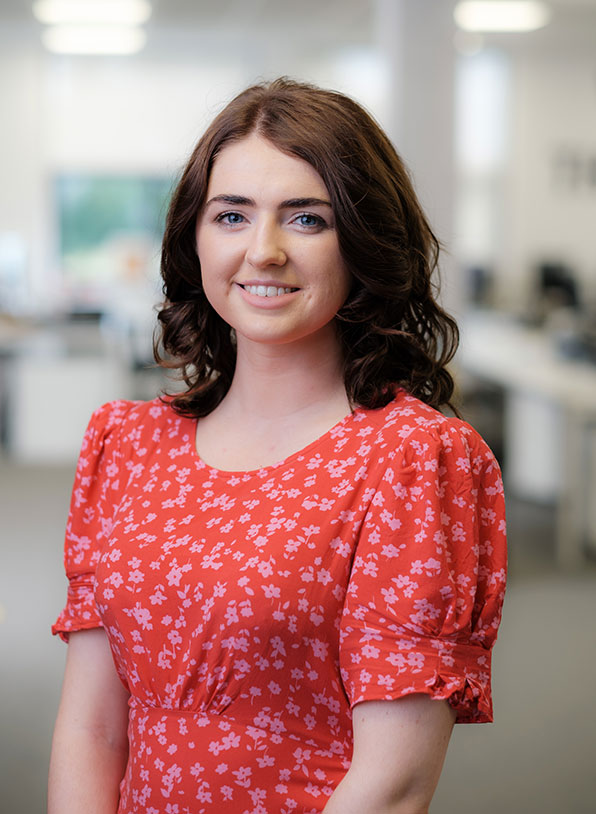 For Jennifer, 'community' has always been her buzz word and happy place. She was a Youth Leader in Foroige for several years, and a Youth Club member as a teen. Within these roles, Jennifer participated in many community projects – always with a focus on 'empowering youth and enriching communities'.
Jennifer trained in Intellectual Disability Nursing at University College Cork and graduated in 2017.
At the beginning of her career, Jennifer worked in several community houses – nursing adults with Intellectual Disabilities, Complex Care Needs, Dementia and Challenging Behaviour. Through it all, her real passion grew: to work with children within the community – and Advanced Community Care at Resilience was a natural fit for Jennifer:

It was always my goal to pursue a career working with children and their families in the community. During my training I spent some time with a family in France - looking after their gorgeous little boy with Complex Care Needs, in the family home. I lived with the family and looked after the child by day and some nights too. It was a real eye-opener and learning experience for me, and after the trip I decided I wanted to be a nurse who could help families in the same position. The one-to-one care, and the homeliness of this style of nursing, was perfect for me, so after I graduated I looked for a job that fitted this description. At first it seemed no such role existed - then I found Resilience. It really was, and is, my 'dream job'.
Jennifer joined Resilience in 2017, she then progressed to the position of Acting Assistant Nurse Manager. Through Resilience, she has up-skilled and significantly furthered her career. She has now taken up the position of Nurse Manager. One of the things she appreciates the most about working with us is the support she receives: she finds the systems we have in place really help the nurses, and she has only ever felt understood, backed and encouraged.
"I have always believed in empowering communities – and I translate this into my nursing. At Resilience  we empower the children we nurse and their families – thereby enriching communities."
Jennifer's passion beyond her work is rugby – she attends as many matches as she can and follows the Irish and Munster teams.