Lisa Harrington
Nurse Manager, Kerry & West Cork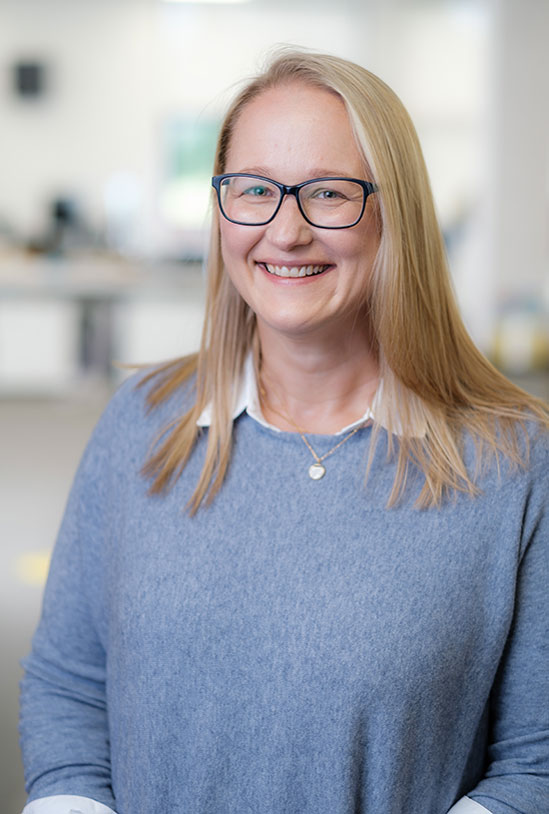 Lisa is the Nurse Manager in the Kerry & West Cork area. Lisa completed a Bachelor of Science in Nursing and qualified as an NMBI Registered General Nurse.  She then went on to complete a Master of Science in Nursing at the Institute of Technology Tralee.  Lisa completed her Nurse Internship at Kerry General Hospital and Bantry General Hospital – working hands-on in the Surgical Ward, Medical Ward, ENT Day Surgery and with Palliative Care.
Beginning her career at Kenmare Nursing Home in Kerry, first as an RGN and then as Interim Person-in-Charge, Lisa gained invaluable experience in residential care: she was responsible for deploying nursing and care staff - monitoring and controlling their work to ensure the delivery of care to the highest standard.
Her career with Resilience began in 2015, and since then Lisa has worked across all key areas – acquiring knowledge and expertise in all aspects of our service. Beginning as Paediatric Homecare Nurse, Lisa provided Clinical Care to children with a range of complex medical needs, such as tracheostomy care, ventilator support, enteral feeding, seizure management, complex cardiac care needs. She moved on to Assistant Nurse Manager in 2018, becoming Acting Nurse Manager in 2019.

I love the varied role I play as the central contact for the HSE, the families with whom I work, and the nurses assigned to services. While on the one hand I am working with all new clients – ensuring ongoing contact with them and their families – at the same time I am providing clinical leadership and mentoring to my nursing team."
Lisa has a wealth of training to her name – from Leadership and Management Skills, to expertise in highly-specialised areas such as End of Life Care.