Verna House:
Part Of The Local Community

It's important to us that our service users sample a variety of activities that can lead to a happier, more fulfilled life as true members of the community.
We work hard to make sure our service users enjoy a happy home experience: a comfortable environment that works for their needs, where they feel safe, understood and encouraged to reach their potential. But wherever possible, just as important is encouraging our children and teenagers to 'be a part of something bigger':  to be involved in the local community, in an area that interests them and encouraging them to have a social circle outside of the home and school. The story of one of our young adult service users, Liam*, at Verna House in Kilkenny, illustrates the benefits that can be enjoyed when we 'make the circle bigger'.
Verna House is home to 5 young people, between the ages of 8 and 17 – all of whom have Autism, and some with Intellectual Disabilities. Some are full-time residents at the house while others avail of our Shared Care option. Team Leader Emma came to the house in January 2019, with a background in mainstream children's and adult's residential care.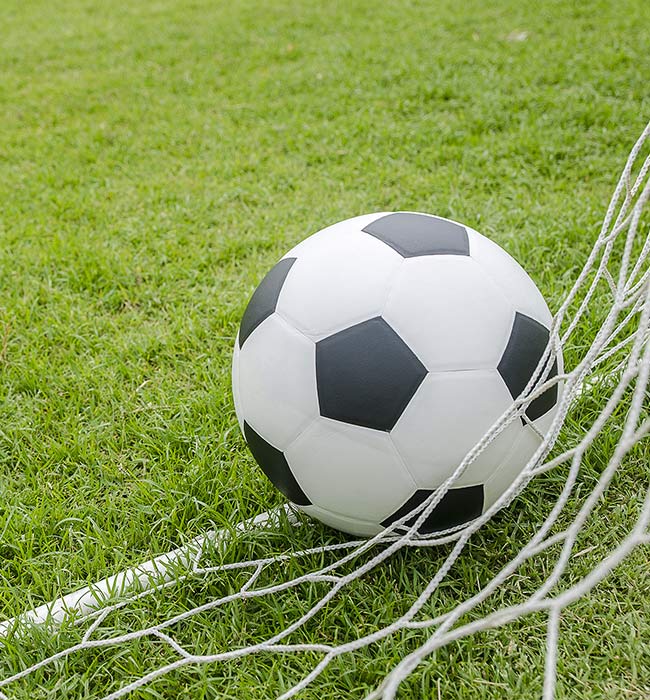 Liam is 17, living full time at the house, and his behaviours of concern include high levels of stress and anxious thoughts. Liam was showing a keen interest in football, and enjoyed kicking a ball around at home and watching the sport on TV. Seeing this as an opportunity to explore, Emma and her team began to investigate local football groups that are inclusive – so Liam could pursue a special interest,  within the larger community.
Emma came across Football For All:  run by the Special Olympics, this  initiative focuses on delivering football opportunities to people who may not ordinarily get a chance to play the 'beautiful game'.
"Because of Liam's stress and anxiety, going to the group in the beginning was  obviously a huge challenge - so we started off slowly, with team members just kicking a ball to each other on the side-lines, and letting Liam join in, in his own time (this is called Hurdle Help). Gradually we started to integrate him into the group, encouraging him to say hello and play football as part of the wider group.  It wasn't too long before he was joining in fully – going on to play in games and participate in matches.
The effects on his behaviour are so noticeable. When Liam is playing football, you can see he is released from his anxiety. He looks forward to going to play, and knows that this is HIS activity – specially chosen for HIM. His self-confidence has grown, and he also has improved physical fitness and motor skills."
Liam's participation in his chosen sport within the community has brought many other benefits too: his peer-to-peer interaction has improved hugely, and his friendship-building skills have grown. He is forging 'organic', natural friendships with those who share an interest in football, and he is discovering a new sense of camaraderie. Liam's siblings back at home have also seen a very positive change in Liam's behaviours.

In a traditional care or support setting, involving Liam in an activity like this would be unthinkable. It just wouldn't happen, it would be an avenue never explored. Resilience has changed all this – and looks for ways in which every service user can have a 'bigger life'.
Liam's story speaks volumes about Resilience's strong, inclusive approach – helping service users to not just feel a part of their home, but to also feel a sense of belonging within a larger community, in which friendships can be made, and interests are pursued.
*The name of the individual concerned has been changed to protect their privacy.