You travel a long road caring for your child or young adult with a disability.
Whatever the situation, it has taken you on a journey of challenge. When you make the decision to investigate professional care, we understand that the time has come for you explore other options of support.
Social Care provides support to children and adults with intellectual, physical and sensory disabilities, and Autism Spectrum Disorder and also supports individuals who may present with behaviours of concern. We are proud to be offering families progressive solutions which focus on empowerment of our service users, rather than limiting their experiences of life.
A Person-Centred Approach From the Start
In Social Care, our approach is designed to help every client live an involved, meaningful and empowered life, focusing not on what they can't do, but on what they can achieve.
Replacing difficulties with a balanced lifestyle, and problems with potential and possibility, we provide services that put each individual, and support of their disability, at the centre.
Flexibility and individuality are at the heart of everything we do – which means the services we offer allow us to provide exactly the kind of support your loved one needs – be it full time or residential care or shared care or the option to enjoy outreach involvement while living within the family home. It's about developing the Support Plan that is specifically tailored around each person's very specific requirements.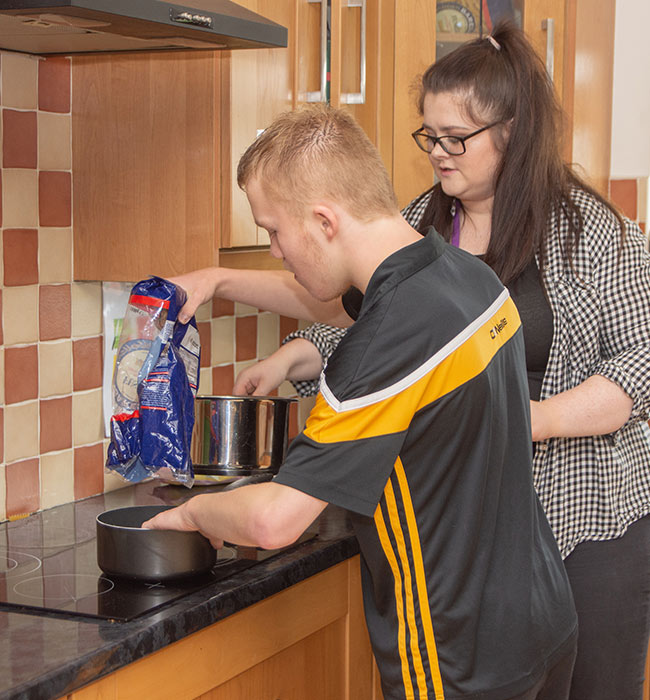 Residential & Shared Care Services
In Social Care, it's about children with behaviours of concern receiving the specialist support they need while enjoying a personal, family home-from-home environment.  Supporting each child to take part in the activities they love, in a safe and supported way.
It's about people, assisted in their day-to-day lives while playing active roles in their communities, wherever possible. Learning, achieving, growing through our Outreach (children) and New Directions (adult) programmes.
Prader Willi Syndrome Support
It's about providing unique care solutions to Prader Willi Syndrome, supporting people with a complex multi-system genetic disorder that can cause developmental delays, behavioural problems, life-long hyperphagia and physical problems that impact health.
How We Do It:
Our Values and Philosophy
Everything we do is geared towards helping all our service-users live their very best life – safely breaking down barriers so they can pursue their interests, find purpose and fulfil their potential.
There is no 'one size fits all' in Social Care. Every family we work with is unique, and the Support Plans we develop are built around each individual's abilities, needs and challenges.
When you choose Social Care, you know you are securing the very best support and care for your loved one. From our professional, multidisciplinary team members to our family-focused residences and proactive, solution-finding approach, this is care that translates into real peace of mind for you. 
We ensure a constant focus on developing our front line staff - providing a suite of training which supports their development, so that every staff member is suitably-skilled and supported to provide high quality services.