The Meadows:
New Home Happiness

Since Jane moved to her new home she is so much happier. She is learning new independence skills and has a growing sense of accomplishment. It's great to see.
Ask any Social Care team member and they'll tell you – environment is everything. It can be the difference between a child regressing in behaviour with increased levels of anxiety – or starting on the path to reaching their potential. The story of Jane* at The Meadows, in Cork brings this to life in a clear and positive way: showing how the right surroundings for every child can change everything.
Jane was resident at another Social Care home, but the team began to realise that this specific environment was perhaps not the most ideal for her. Jane has Autism, Severe to Profound Intellectual Disabilities and Epilepsy, and is non-verbal. She was in a large house which is very busy, and the team could see she was struggling with the layout of the home and the activity levels of her surrounds. She was experiencing sensory overload, and to manage her behaviours in the busy environment, many restrictive practices had to be put in place. This meant her experiences were limited.
The decision was made to bring Jane to The Meadows – a smaller, less busy home with a simpler layout. She is one of three in the home, and the transition was made a little easier as one of Jane's old school friends is also a service user at The Meadows. Jane is supported by Team Leader Aisling, and Support Workers Megan and Amy.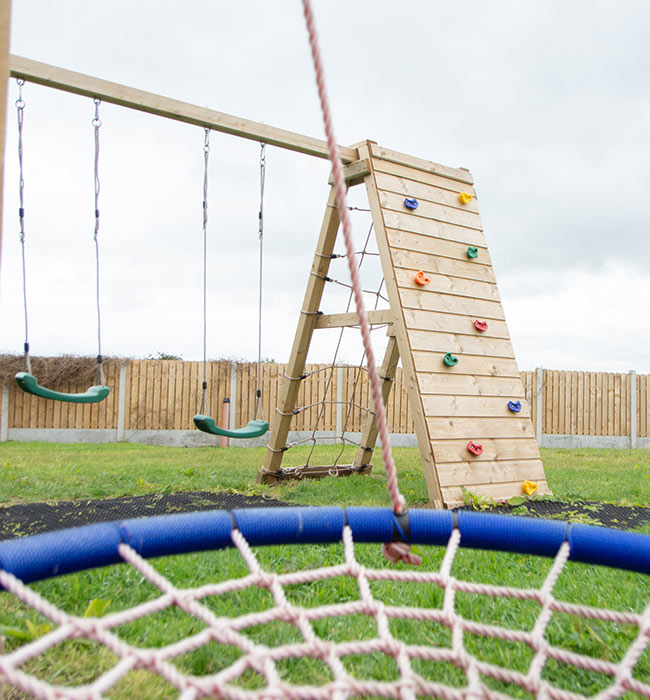 "Jane was on a lot of medication – for her behavioural challenges and for epilepsy. With the new environment, we wanted to see if we could successfully reduce the levels of medication. We let her settle in, then began to look at adjusting her meds, working alongside CAMHS and Neurology . At the same time, we began to slowly take away various restrictive practices which she had been used to – such as not having access to the garden and to various cupboards. We started to give her more freedom – within the new, less-stressful environment."
Jane's progress was good, and there were marked differences in her behaviours. She reacted well to the lack of sensory overload and the smaller home, and it was clear she found her surroundings easier to cope with.
This made it possible to start introducing Jane to things that she would not previously have been able to do.The team began to take Jane out to the shops, where she learned to pick out treats for herself and pay for them. She started to enjoy being in the garden, going to parks and trips to the beach - while Fota Island is a particular favourite place to visit. Experiences like this would have been off the table before – causing Jane too much distress and anxiety. Also, with each trip and outing, her trust in the experiences grew as she knew what to expect – making for much smoother experiences.
Jane enjoys one-to-one activities, music and dancing – and also loves playing on the trampoline and swings in the garden.

Jane communicates well using our visual Picture Exchange Communication System (PECS) – and she also knows how to sign certain words. She has learnt many new skills: she can dress and undress herself, she can feed herself, fetch her own cup from the cupboard and food from the fridge.  She has a new independence, which helps her feel more accomplished. That in turn makes her more relaxed and happy. And that's always the goal – to make sure every service user is happy.
Jane's story is testament to the fact that when external factors are right, when we understand the impact that environment has, along with the right support - every service user can truly  'learn to live their best life'.
*The name of the individual concerned has been changed to protect their privacy.