Michelle Long
Verna House, Kilkenny, and providing Outreach services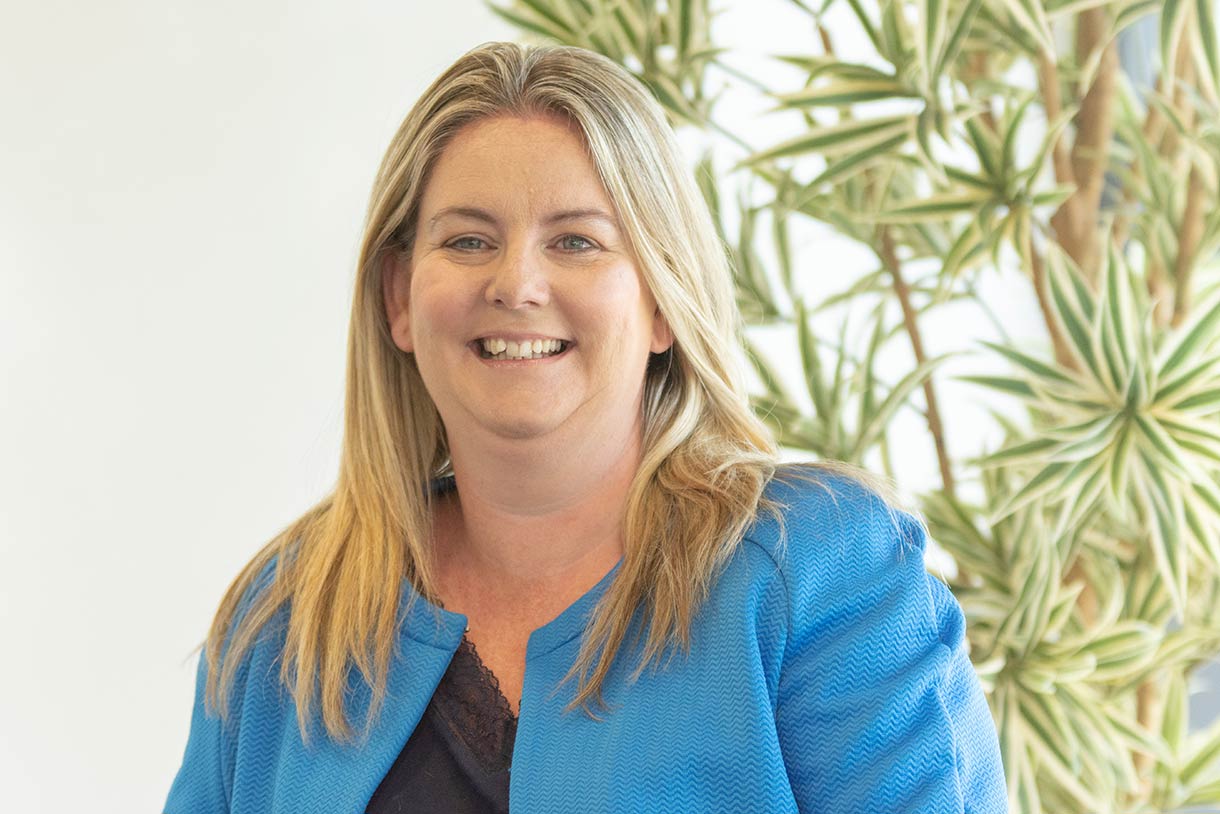 Michelle began her working life in business, then moved into social care where she explored residential care as part of her work experience. Here she found her 'fit' – and worked for the HSE for 8 years in mainstream and high support, caring for children with emotional and behavioural difficulties as well as those with criminal behaviours. She then took a career break to foster a young girl with learning disability and a background of trauma – recognising that the child needed a family environment. The youngster grew up along with Michelle's three children, and now aged 26, is still living with the Long family.
After working in a residential home for children with mild disabilities for 11 years, Michelle made her move to us in Social Care – and now manages Verna House with a staff of 20.  She is also very involved with initial assessments of children applying to come to Verna House.

I think one of Social Care's big differences is the way we work with families. It's not a case of us taking over and them feeling out of control. It's more of a partnership – we work with them and build a good two-way relationship. Families need to see that we are committed in what we do – that we're not going to make a difference for a little while and then disappear. We're on a journey together – and it has to be defined by openness and honesty. We have family forums – to find out what we are doing well, and what we can do better. All our staff are trained in Lamh (Irish sign language) – and we always invite families to take part too.
Michelle also heads up Outreach services – for youngsters who live full-time in their own homes but who need to explore activities and their potential. As is always the case, this is a completely individualised service - involving activities as varied as visits to different parks, trips to the beach, pony rides and arts and crafts.
Michelle returned to studies, completing her degree in Health Service Management. She is a natural leader and 'get things done' person: Michelle co-founded a Patient Advocacy Group for children with Scoliosis - and worked with Taoiseach Leo Varadkar, and Minister for Health Simon Harris, to reduce surgery waiting-times for children with the condition. In 2017, Michelle was made the Kilkenny Person of the Year, for her community involvement, charity work and campaigning endeavours.