Mary Costello
Service Manager of Pebble Beach and Luachanna in Kerry
and working with New Directions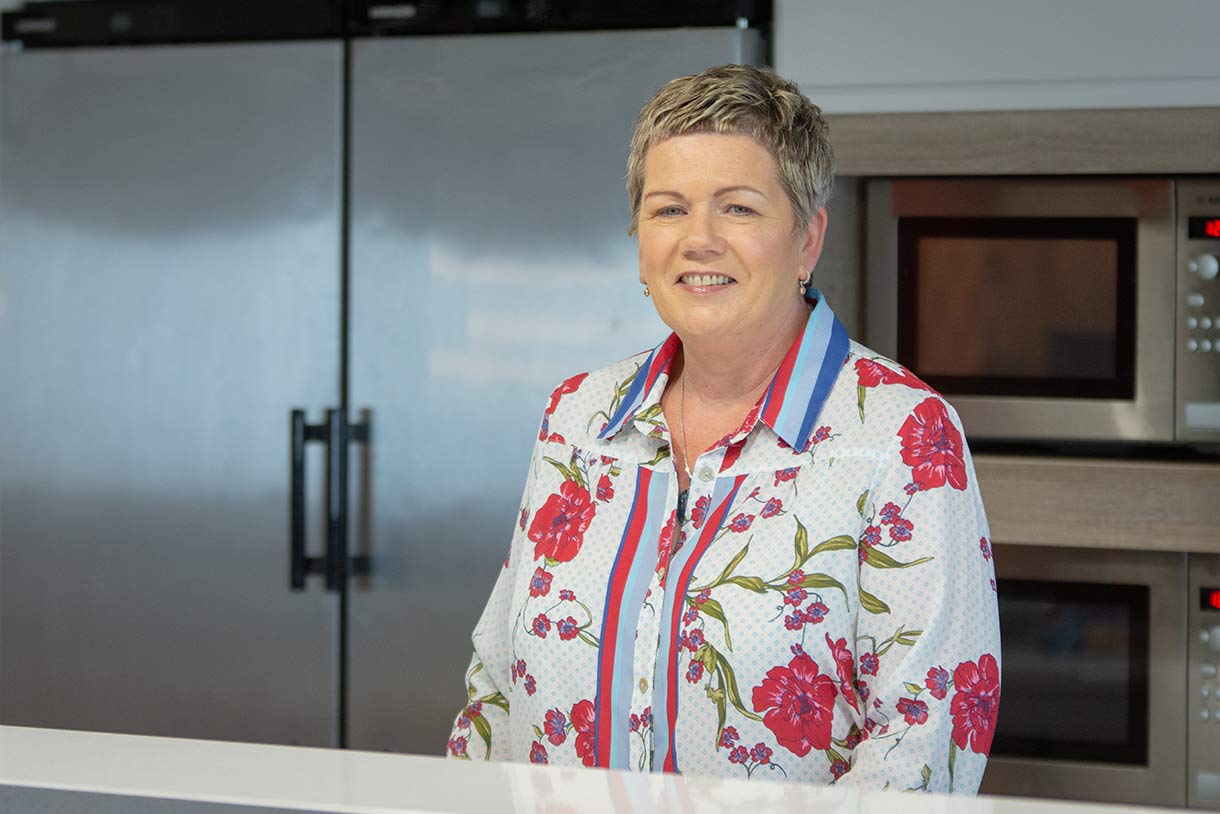 Mary has been with the Social Care family for two-and-a-half years, bringing to her role a wealth of experience she has gathered through the years. Mary grew up in county Laois – and went on to begin her career as a support worker in social care while training extensively – earning a Diploma in Intellectual Disability, management training, Positive Behaviour Training and a FETAC Level 5. She worked as a manager in day care services with the Daughters of Charity – running an outreach programme for school leavers.
Today she works with two Team Leaders and 32 Support Workers, to manage both Pebble Beach – which provides support for youngsters aged 14 to 19 - and Luachanna, which houses 18 to 23 year olds.
Mary believes Social Care is in the unique position of being able to respond to the high-support needs and challenges of service users because it is built on a model that is highly personalised and individual. Social Care is geared up to provide one-to-one staffing – and grows team numbers as the need arises. 
Mary is very involved in the running of New Directions – the HSE initiative which ensures adults living with disabilities receive support that is individual and personalised – and focuses on achieving outcomes.

It's a million miles away from the old, congregational setting of traditional institutions. There is no mass approach, and no baggage. With Directions we run some activities out of the community centre we use – such as cooking, computers and a wide range of desk-top activities, like sensory jigsaws. But this is only half of the story. All of our service users are encouraged in the direction in which they interest or ability. One of our guys loves dogs, so he's helping out at the Husky Foundation, while another now has work at the local stable. One of our young girls enjoys going out and getting her hair done and doing some shopping. Simple stuff – but these are all things they would never have achieved without Social Care and New Directions.
Mary loves travelling, holidays and her family – she is proud gran to 4 grand-children. She also enjoys walking, reading and cooking. Of Social Care, Mary believes:

There are so many great opportunties here – for service users and team members alike. If you're career-motivated, and you really want to make a difference and see things changing – you've found your place