Luan Lyons
Service Manager of An Diadan and Ard Ri, Tipperary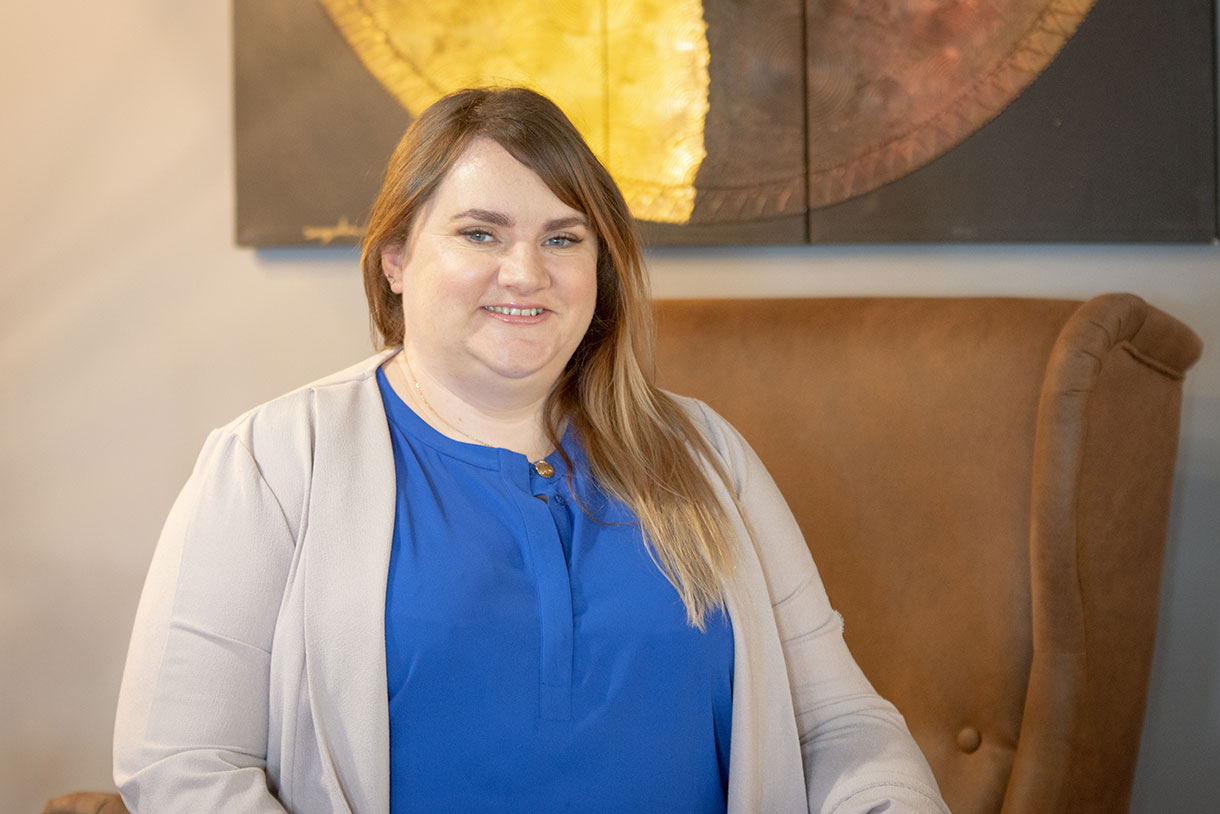 A Limerick native, Luan was introduced to her vocation within the world of care working at The Daughters of Charity, where she supported people with intellectual disabilities and mental health problems. She then made the move into day service, working with adults with physical and intellectual disabilities as well as mental health and behavioural problems.
Luan's career took an interesting turn when she decided she wanted to balance her knowledge of care with medical skills – going back to college to study General Nursing at the University of Limerick. Once qualified, she moved to Kilkenny where she worked with children and babies with life-limiting conditions, as well as older people and those with disabilities, for 7 years. Here she was responsible for developing care plans and allocating hours to clients according to their needs – honing both her medical skills and the business side of her role.
Her passion to work closely with service users and get to know them and their journeys better, took Luan back into care services after 7 years – and we welcomed her to Resilience's Social Care service.  
Today, Luan manages the full-time residential care of two male service users who have profound intellectual disabilities. She also manages two younger male adults with autism and Downs Syndrome – on a Shared Care basis to give their families regular respite. All her service users are non-verbal.  

I love that I get to see those I care for on a daily basis – I have the space to get to know them, play with them, feed them – build relationships. I have developed real connections, understanding what they need, how they need to interact and communicate, what makes them happy. Every person I have ever worked with has taught me so much, it is always such a privilege.
As a Service Manager, a big part of Luan's role is to work with members of the Multi-Disciplinary Behaviour Support – such as the Senior Clinical Psychologist – to develop the Support Plans for service users, constantly evolving them to changing needs.

It's really exciting to see how care has changed over the years – and I love that Social Care takes a completely different approach and is open to change.  There is no baggage, no history to overcome – it's a fresh, new challenge. The answer is never 'it can't be done' – it's always 'let's see how we can make it work'.  It's about person-centricness – that's the bucket-list of every one of our service users.
Beyond her work,  Luan is very involved in another kind of care: she loves helping out a friend who is a vet. She is very much a family-and-friend  person, who likes to travel and take on new experiences and challenges – which she feels informs her work and career.