Community Care Nursing with Resilience
What We Do
We support adults and children with complex medical needs in their own home and the community.
Nursing At It's Best
You followed your dream and chose nursing because you wanted to change lives. Make a difference. Connect with people. Nowhere can you fulfil these passions more than by entering the world of Advanced Community Care with Resilience.We are a dynamic, progressive team of professionals working in the community to add the best value possible to precious lives in need.
New Roles in New Services
Our services are growing all the time and we are adding to our team year around.  Below are some new services that will commence over the next few weeks and months:
Ballaghadereen, Roscommon - Adult service, Night nursing
Kildare - Children's service, Night Nursing
South Tipperary - Children's service, Night Nursing
Beaufort, Kerry - Children's Service, Night Nursing
Killarney, Co Kerry - Children's Service, Day and Night Nursing
Limerick - Children's service, Day and Night nursing
Cork City - Children's Service, Day and Night Nursing
Finglas, Dublin - Children's Service, Day and Night Nursing
Artane, Dublin - Adult Service, Day and Night Nursing
South Dublin - Children's Service, Day and Night
Apply now using the application form and join our tribe, Irelands fastest growing community nursing team #ResilienceNurses
To explore vacancies on our longstanding services that are already up and running click here
So What's Involved?
This is your opportunity to work at the cutting-edge of complex care – learning, experiencing and growing while tapping into the human side of nursing that drove your career choice.
As an Advanced Community Care Nurse:
You provide nursing support to patients, out in the community, in their family home.
You nurse patients with a range of complex needs including invasive and non-invasive ventilators, skin disorders, life-limiting illnesses and congenital disorders.
You will work on services that match your skills and experience.
You have the constant support of one of 7 nurse managers, so you never feel left alone to cope.
You work the hours you choose – you can work as many as 3 x 10 hour shifts… or as little as 8 hours a week. You can work permanently with us on a secure contract, or you can combine this work with your main nursing role.
It's a focused, individualised approach to nursing in a comfortable, family environment.
You are able to keep up your ongoing education and general nursing skills by doing NMBI accredited training programmes with us, all fully paid for.
We have an excellent new Employee Wellness programme, find out more here
Apply Now - Interview Within 5 Business Days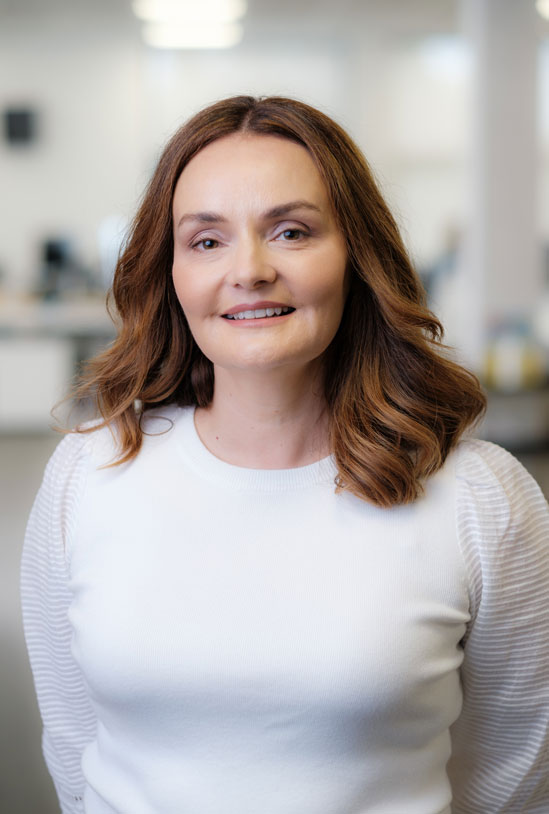 Head of Advanced Community Care
Olivia Sinclair
In Olivia, expertise meets experience, together with a true love for her vocation and for the people with whom she works: values that inform everything she does as Head of Advanced Community Care.