What is the position?
You will be a full time, part-time or relief Support Worker in our residential house in Fermoy or Mallow, Co Cork.
As a Support Worker you will provide a professional, high quality and safe service to people with additional needs – working as part of a team and in consultation with each service user. You will make sure all of the client's needs are met in a completely individual way, and as an ambassador of Resilience's values, you will represent.
Location: Fermoy and Mallow, Co Cork
Type of contract: Full-time, part-time and relief contracts available
Hours of work: Day, evening, night and weekend shifts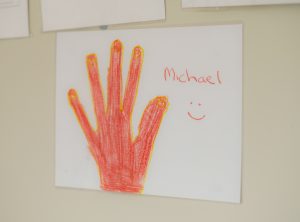 About Resilience
Since 2011 high-growth Irish company Resilience has continued to lead the way in transforming health and social care in Ireland. Our essence is to help build resilience in the people we support to bring the possible to life.
Our Social Care division is providing progressive Residential, Day and Outreach Services for people with Disabilities and Autism – Helping people to realise their potential. We're looking for passionate people to join our Permanent Team and build a future in rewarding work that truly changes lives. You'll enjoy a supportive environment that helps you realise your own potential, and with access to upskilling and best practice training you'll grow and develop your career.
Skills Required
Previous experience working with adults with physical, sensory, and intellectual disability
Good experience of supporting people with behaviours of concern
FETAC level 5/Social Care qualification or equivalent
Experience with personal or intimate care
Eligibility to work in Ireland
A strong sense of empathy, flexibility, and a team-oriented work ethic.
A Full Drivers License is desirable
Job Responsibilities
The delivery of client care needs and the development, implementation, and evaluation of Support Plans
Ensure that practices within the service comply with Resilience's policies and procedures, to maintain the highest standards
Liaise with Multi-Disciplinary Teams ('MDTs') when required
Provide support to colleagues within the team setting
Act as a mentor for new staff and foster a positive learning environment
Participate in the development and review of risk assessments and report concerns
Benefits
Develop and progress your career through fully funded additional training and  development.
Enjoy market leading rates of pay
Discounted health insurance with our healthcare provider.
Earn €400 from our paid Refer-a-Friend scheme.
Fuel discount scheme
Resilience is proud to be an equal opportunity employer.
Apply Now