What is the position?
As a Support Worker you will provide a professional, high quality and safe service to people with additional needs – working as part of a team and in consultation with each service user. You will make sure all of the client's needs are met in a completely individual way, and as an ambassador of Resilience's values, you will represent.  This is a varied role supporting children and young adults in their home and within the local community.
Location: Kerry
Type of contract: Part time and relief
Hours of work: After School, evening, and Saturday hours available
Service Profile: Varied role supporting children and young adults within their own home and the local community: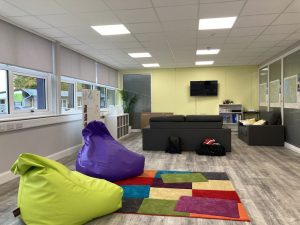 About Resilience
Since 2011 high-growth Irish company Resilience has continued to lead the way in transforming health and social care in Ireland. Our essence is to help build resilience in the people we support to bring the possible to life.
Our Social Care division is providing progressive Residential, Day and Outreach Services for people with Disabilities and Autism – Helping people to realise their potential. We're looking for passionate people to join our Permanent Team and build a future in rewarding work that truly changes lives. You'll enjoy a supportive environment that helps you realise your own potential, and with access to upskilling and best practice training you'll grow and develop your career.
Skills Required
Full Driver's License essential
Strong written and verbal communication skills
Qualification in Social Care, Care Skills, Childcare, Healthcare, or life experience with children or adults with additional needs
Experience working with Children with additional needs or a background in Childcare
Experience and knowledge of supporting people with behaviours of concern
Knowledge and understanding of safeguarding and professional boundaries
Job Responsibilities
In-home support for families and people supported
Support with accessing the local community
Support with Leisure Skills & Social Skills (swimming, horse-riding)
Increase levels of independence and daily living skills
Personal/intimate care
Benefits
Develop and progress your career through fully funded additional training and development.
Mileage and expenses provided
Discounted health insurance with our healthcare provider.
Earn €400 from our paid Refer-a-Friend scheme.
Fuel discount scheme
Resilience is proud to be an equal opportunity employer.
Apply Now