MAKING OUR MARK IN IRISH HEALTHCARE
Our Schwartz Rounds Programme Achieves Awards Excellence "The Irish Healthcare Awards acknowledge everything that is exceptional and progressive in the Irish health service. To have our Schwartz Rounds programme ranked as a Finalist speaks volumes about the work we are doing here at Advanced Community Care." Olivia Sinclair – Head of Advanced Community Care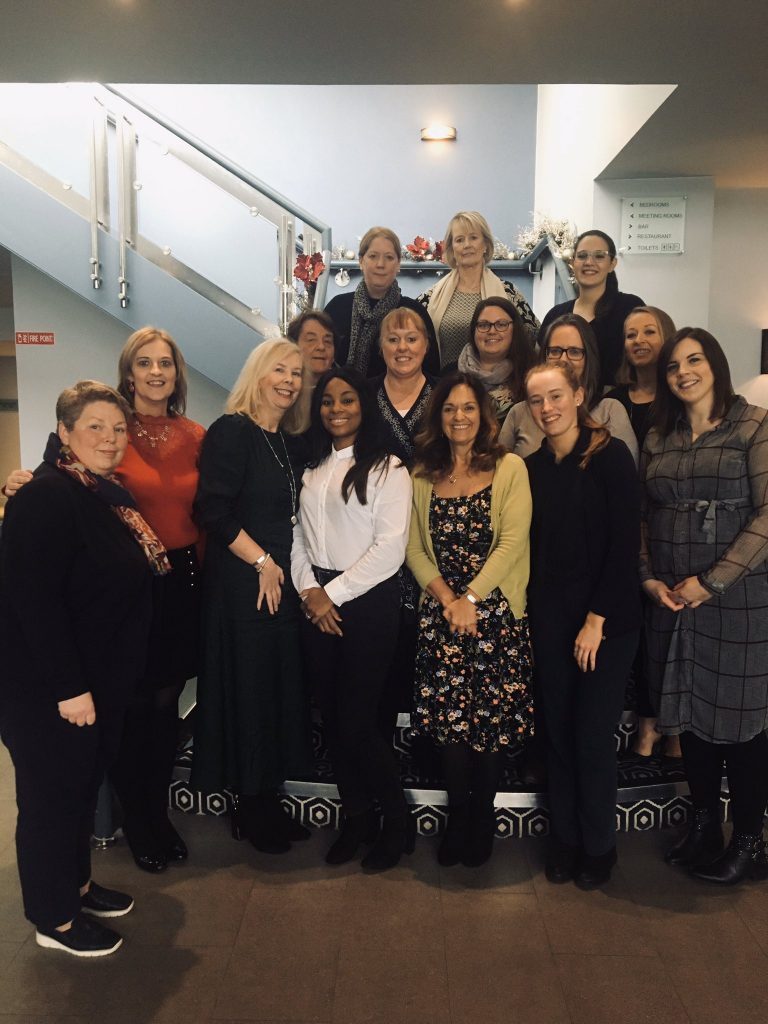 Nurses who choose a career in Advanced Community Care at Resilience, know that they are embracing a total culture of care – dedicating their expertise and experience to caring for those with complex medical needs. What also sets us apart though, is the support we provide for our own people – and we are proud that this was recently recognised and rewarded when our Schwartz Rounds initiative claimed Finalist status at the Irish Healthcare Awards. Now in its 18th year, the Irish Healthcare Awards are recognised as the most sought-after in local healthcare, "celebrating innovation and excellence in the Irish health system and recognising projects that make a positive contribution to patient care." As a tool to ensure the emotional well-being of our staff, our Schwartz Rounds programme was entered into the 'Nursing and Midwifery Project of the Year' category – which applauds effective nurse-led projects that can demonstrate clearly defined results and outcomes. Why Sharing Really is Caring Within the bigger picture, Advanced Community Care nurses enjoy the support of their Nurse Manager – providing assistance and advice when necessary. There are also many other supports available within our company, to ensure our nurses can access the help they need. We do however understand that each nurse, when on duty, works independently in their client's home – and this can be a lonely place. Advanced Community Care Clinical Practice Specialist, Cora O'Leary, used her dissertation to explore the challenges faced by our nursing teams – and learned that "nurses find working in the community and home setting rewarding and challenging in equal measures". 3 Cora explains: "It's easy for a nurse to feel isolated and not part of a team. And of course caring for children with complex care needs can have its own emotional challenges for our staff. With this understanding, our Nurse Management team introduced the progressive Schwartz Rounds system – as a structured forum where staff come together regularly to discuss the emotional and social aspects of their work. It's simple really – in order to provide compassionate care, our staff MUST feel supported in their work." Research into the effectiveness of Schwartz Rounds shows the positive impact that they have on individuals, teams, patient outcomes and organisational culture. It's about understanding both the challenges and the rewards of the work we do, and has proven to be very effective in reducing stress and feelings of isolation. Evidence has also shown that staff who attend the Rounds develop greater insight and appreciation for each other's roles. Creating the Space for Support So how does it all work? Advanced Community Care initiated the Schwartz Rounds programme in conjunction with The Schwartz Centre for Compassionate – together with the support of The Point of Care Foundation and the Quality Improvement Division. We also trained four Advanced Community Management Team members to become the Clinical Lead and Facilitators for Schwartz Rounds. Starting in April 2019, the Rounds take place on a rotational basis in the different regions in which we operate – and we have run highly successful sessions in Dublin, Cork, Wexford and Galway, with more planned for the remainder of the year. An informal lunch sets the pace for each Round, where nurses can relax, meet and network. Every hour-long Round is based on a theme – such as 'A Patient I'll Never Forget', and a panel of three staff members is chosen to share a story about a work experience they have had, which relates to the session's theme. After this, the other participants are invited by a trained Facilitator to reflect on the stories heard – and, in turn, share their own experiences. The Right Results The results we've achieved from the Rounds so far were a key factor in our earning our Irish Healthcare Awards Finalist status. To date, almost 50% of our nursing staff have attended a Round, with a return rate of 74% – and turnover in nursing is showing a year-to-date improvement of 36% compared to 2018. The Rounds are expected to contribute enormously to staff retention and the feedback we have received speaks for itself:
"The Round brought up things I didn't realise were still bothering me and I was holding onto." "Very helpful and inspiring."
"Today's round was excellent and it was great to be able to talk about it with colleagues afterwards. "The topic on the day was an emotional one, and it was lovely to see that all of us there had been affected by it at some stage of our careers."
At Advanced Community Care, the progressive thinking of initiatives like Schwartz Rounds, defines and inspires us – and we're hugely excited about bringing more great ground-breaking thinking to the table.