Resilience Healthcare Attains Coveted 5-Star Rating in EFQM Evaluation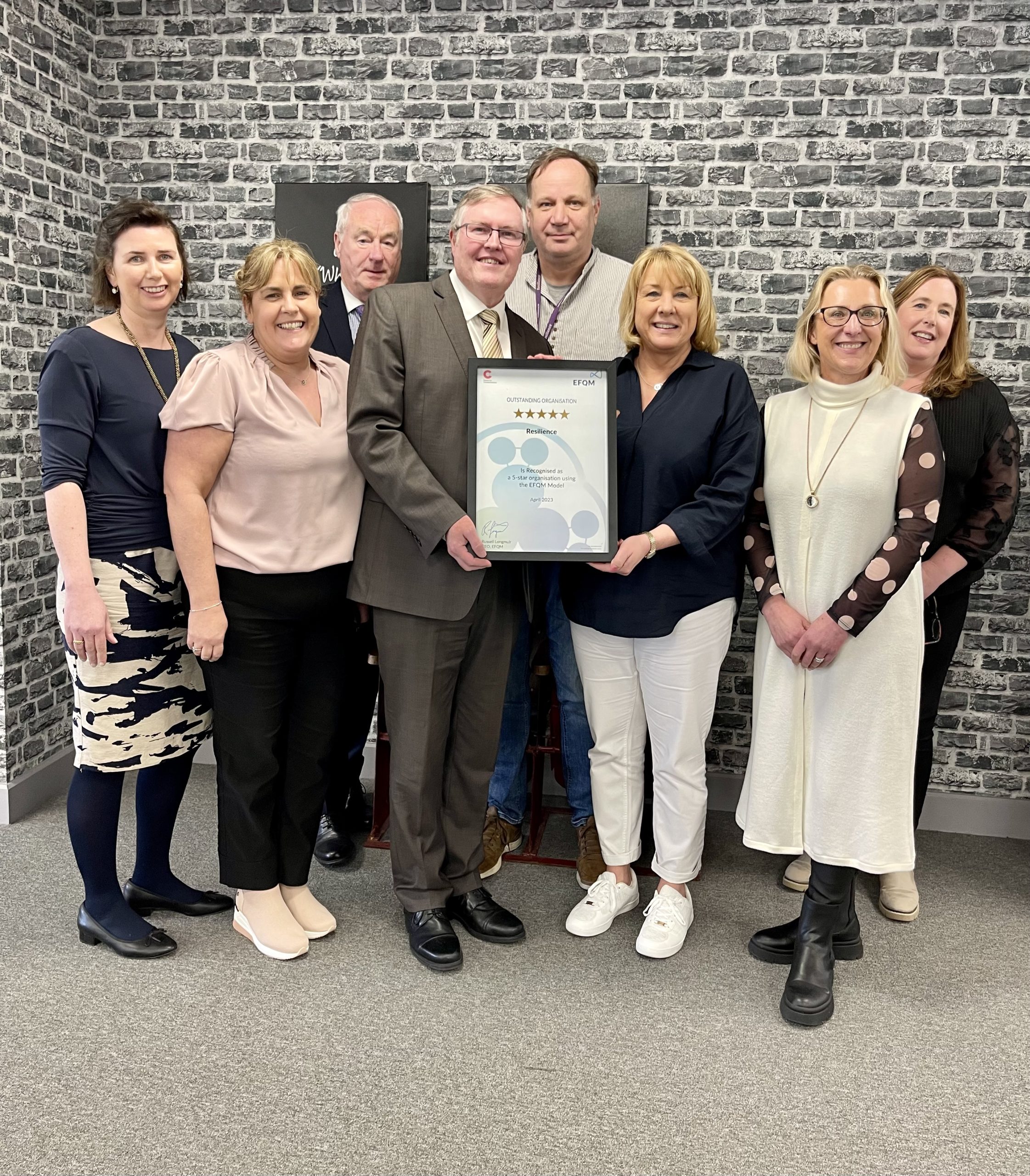 Resilience Healthcare, a leading provider of Health and Social care services, proudly announces its exceptional achievement of being awarded a prestigious 5-star rating in the EFQM (European Foundation for Quality Management) evaluation.
Resilience Healthcare proudly holds the distinction of being the first company in the Republic of Ireland to receive 5 stars under the newer and in-depth scoring system implemented by EFQM since 2020. Resilience is a health and social care provider, headquartered in Ennis Co Clare, and is commissioned to provide services to over 300 people with disabilities and complex medical needs across the country.
EFQM is an international accreditation that helps businesses perform better, by benchmarking their performance against best practice from top companies across multiple industries around the world. One of only 12 companies to have achieved this status globally in 2023, this recognition highlights Resilience Healthcare's unwavering commitment to excellence and relentless pursuit of superior quality in health and social care delivery.
Resilience Healthcare's outstanding performance across these dimensions has propelled the organisation to join the elite ranks of top-rated businesses globally such as BMW, Bosch and Siemens. It is an accreditation used by hospitals, educational bodies, public sector bodies and large industrial organisations.
Receiving the 5-star rating from EFQM is a testament to Resilience Healthcare's dedication to fostering a culture of innovation, continuous learning, operational excellence, and person-centred support. CEO Laura Keane credits this remarkable accomplishment to the collaborative efforts of its passionate and highly skilled team.
"Resilience Healthcare will continue to leverage this accomplishment to drive further improvements in its healthcare practices, strengthening partnerships through collaboration, and exploring new avenues for innovation. The organisation remains steadfast in our mission to provide accessible, compassionate, and high-quality care to the people and communities we serve."