Sandra Reilly
Nurse Manager, Midlands and South East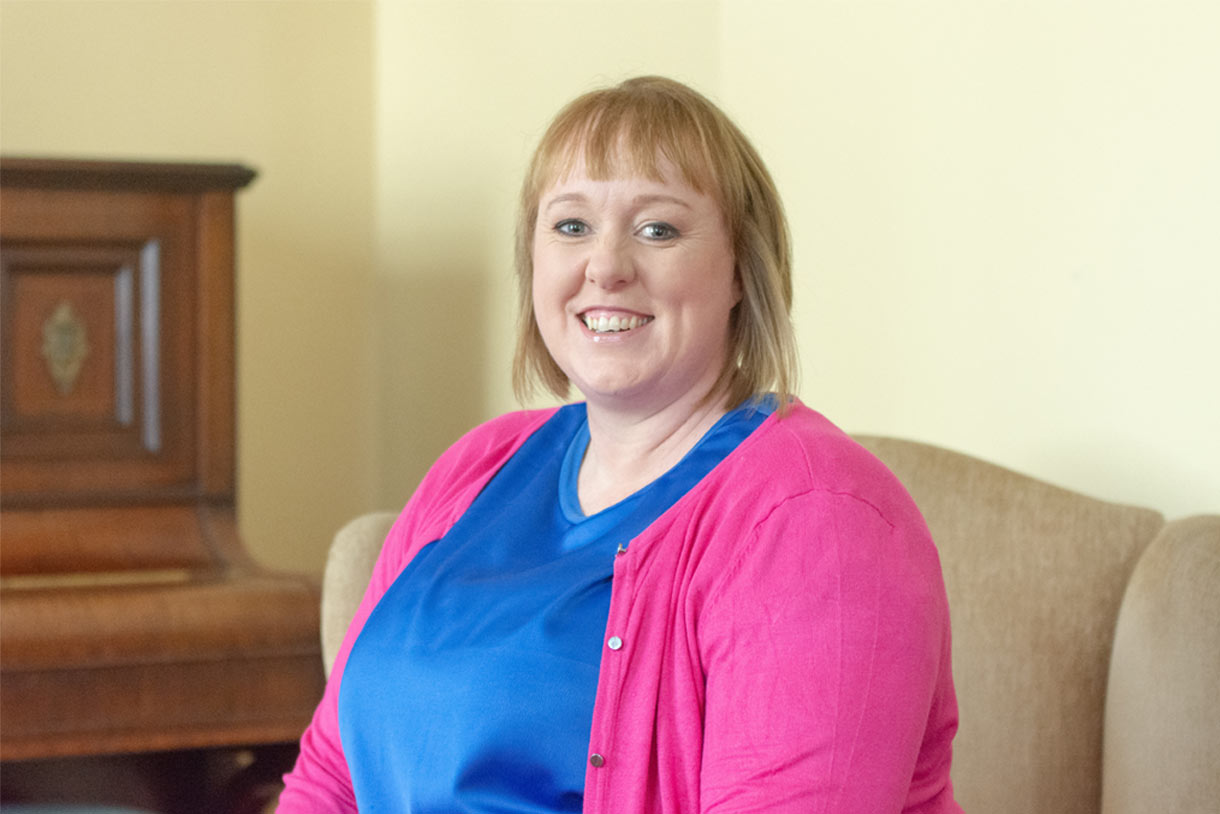 From Dublin, Sandra is a General and Paediatric Nurse – having trained in Broomfield Hospital in the UK and working there on the medical wards and in A & E, for 8 years. She then returned to Ireland and practiced general nursing at the Marymount University Hospital in Cork and the Bon Secours medical and surgical hospital in Glasnevin as well as Cavan General Hospital, working in the emergency department.
Sandra moved to the Paediatric Ward for 12 months, which closed the loop in her skills development – and she went on to do post-graduate studies in Paediatrics at Temple Street Children's Hospital. With this training, she made the move to Paediatric Surgery at the Hermitage Clinic.
Sandra gained valuable experience in community nursing through VHI Hospital in the Home – before moving into the role of Nurse Manager at Pharmaceutical Support Services. Here she was able to combine her clinical experience while growing her skills in management. She moved to Advanced Community Care in 2018 and currently manages a team of 30 Nurses, with one Healthcare Assistant.
Sandra has found her niche here in that she is combining her skills in paediatrics with her passion for community nursing – and is excited by the prospect this new development offers nurses like herself.

Mine is an operations role: I meet with the team and their families, assist them with the cases and help to develop staff. I'm on the road and set up meetings with nurses weekly – and nurses are paid to be at these sessions with me. I assist with updating Care Plans, and also attend HSE meetings to feed back important information. I don't take autonomy away from the nurses – rather my role is to help guide them towards solutions, so they feel empowered and in control.
I am also a Clinical Facilitator for the progressive Schwartz Rounds which we run for nurses as emotional support sessions. Being there for the nurses is a big part of what we do, and I can also refer a nurse on to our Employee Assistance Programme which provides 100% confidential counselling and advice.
Family is a big passion for Sandra, and she finds her work gives her the ability to enjoy a good work-play balance...

"Music, concerts, my dog, my partner, good long walks – that's my happy place!"