Caroline O'Reilly
Nurse Manager, Dublin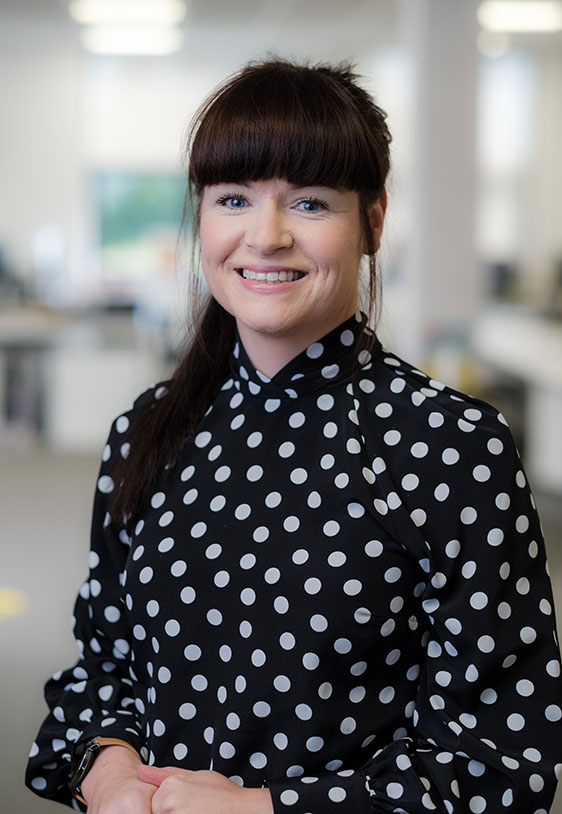 A Registered Nurse in Intellectual Disability, Caroline O'Reilly studied at Dublin City University and graduated in 2009. She began her career working with the Daughters of Charity, Navan Road – supporting children with severe and profound intellectual disabilities and complex medical needs.
Caroline later went on to do post-graduate studies in Children's Nursing at Temple Street Hospital, in partnership with GCU – moving on Suzanne Respite House which nurses people with complex medical needs. A brief return to ward work at Temple Street made her realise that she really wanted to return to nursing in the community – where she could enjoy one-to-one nursing in a less stressful, frenetic environment. Caroline also wanted to move on from working nights and was seeking a better work-life balance. With a small baby, she needed the flexibility to manage her own time and to work around her family's needs with less stress:

Ward-work just wasn't for me. I wanted to do a nursing job in which there is time to nurse. Ward work can so often feel so task-oriented. There are often staff shortages, and it's difficult to feel connected to the people you're nursing.
For me, Advanced Community Care gives me this connection. I get such a sense of satisfaction from seeing the difference I make to the family, whose life is so difficult. I get to feel present. I've learned when and how to talk to the people I support – and also when it's OK to be silent
For Caroline, it's important to constantly grow her skills, and she has just completed a 'Master class in Palliative Care – Managing Children and Families with Inherited Metabolic Disorders'. Caroline finds the flexibility offered by Advanced Community Care the ideal fit for her young family.