What is the position?
Providing a professional, high-quality, safe and caring one-to-one nursing service to a client with complex medical needs in their homes.
Location: Bansha, Tipperary
Type of contract: part-time and relief contracts available
Hours of work: 3hr shifts
Duties: Neurogenic Care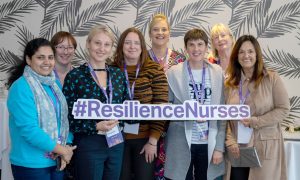 Skills Required
As a Nurse caring for a client with complex care needs, you should:
Have current NMBI registration;
Neurogenic Care experience
Be an RCN/RGN with recent experience of nursing  with complex care needs; RNID may also apply if the relevant Trachy and vent experience is recent and acute
have a minimum of 1 year's post-qualification experience;
display the competence, confidence and commitment to work as part of the Advanced Community Care team;
Previous community care experience – such as one-to-one care in the home – is an advantage, but full training will be provided!
Job Responsibilities
You will:
Assess and deliver nursing care based on the assessed needs of your client and according to their agreed Care Plan;
Carry out your nursing role according to the Code of Professional Conduct and Ethics for Registered Nurses;
Comply with evidence-based practice while maintaining and developing your own, personal, professional competence;
Promote and participate in dialogue between clients, families, HSE and other relevant MDT representatives
Receive and share complex clinical information – based on the client's clinical condition and the interventions used and forming the basis of your client's care plan;
Complete accurate and professional clinical notes.
Benefits
Resilience4Me Health and Well-being Forum
Competitive pay rates, paid weekly one week in arrears
Paid attendance for mandatory training
Earn €400 from our paid Refer-a-Friend scheme.
Fuel discount scheme
Pay increment after 12 months
Discounted health insurance with our healthcare provider
Nurse Academy (with over 40 courses available to you as an employee)
Resilience is proud to be an equal opportunity employer
For more info on joining us, click here: https://resilience.ie/advanced-community-care/what-we-do/
Apply Now: