Change Lives, Yours Included
Approved HSE Partner
Community Nursing, More Important Than Ever
With the current Covid-19 pandemic its more important than ever to keep people supported in their own homes and out of acute settings. Providing 1:1 care to those who need expert nursing support, this is truly nursing at its best. We are a partner to the HSE, providing nursing lead care packages to families across the country.
We have immediate Nursing jobs available in Cork, Dublin, Kerry & Galway for Registered General Nurses/Registered Children's Nurses. Roles are flexible to suit you. Short term, part time or permanent roles are available. Apply today and interview within 3 Business days.
Apply Now - Leading Rates of Pay
Advanced Community Care is: 
Nurse-Led, For

 

You – ours is a specialised service developed by experienced nurses, for Our core senior team of Nurse Managers understands where you're at, the challenges you face, and what you need in your day-to-day work and from your career.

Nursing at its Best 

– delivering true, one to one, personalised nursing care you will have time to develop therapeutic relationships with your patients. Advanced Community Care is all about continuity of care and having the time to deliver the kind of nursing you perhaps saw yourself in when you first began your career.

Progressive and Evolutionary 

– we are recognised as leaders in our field: that members of our team regularly deliver lectures and present their research at key medical conferences, is testament to this. Our Advanced Community Care Nurses are supported by our Clinical Practice Specialist and Nurse Tutor to keep their skills updated and to develop their practice through our Academy. This means we can evolve to meet the changing healthcare needs of our patients within the community.
Are you keen to return to Ireland after working abroad, and want to make the move the right one?
Or a more one-to-one nursing approach is really what you're looking for right now?
Or you are a nurse who can help keep people at home and out of hospital during the Covid-19 crisis?
For these, and so many more reasons, joining our specialist care team at Advanced Community Care is the smartest career move you could make. By working with children and young adults who are dependent on medical-technology and live at home, this is your opportunity to grow your future at the cutting-edge of quality complex care - while being part of a supported, highly-trained and rewarded team.
'I had thought about moving to a new area of nursing for a while, and eventually I did. I haven't looked back! The surprising thing has been the level of support and contact I have with the Nurse Management team, and the broad range of in-house training opportunities. There is a real sense of 'team' something I wasn't expecting for a role that is mainly one to one in a family homes.'- Niamh, RGN, Resilience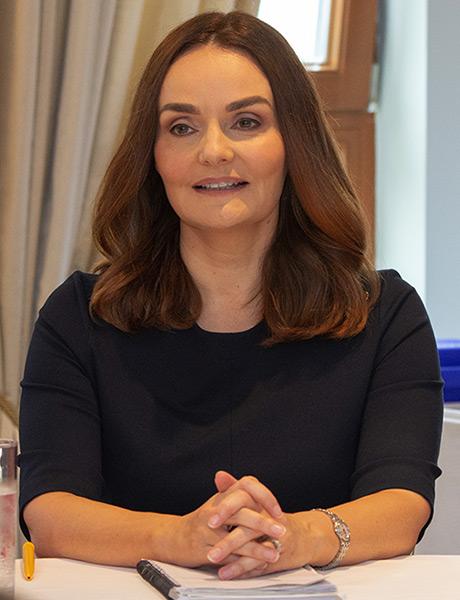 Head of Advanced Community Care
Olivia Sinclair
In Olivia, expertise meets experience, together with a true love for her vocation and for the people with whom she works: values that inform everything she does as Head of Advanced Community Care.